A wealth of psychological insights from ten more key social psychology studies.
Over the last 7 months I've been exploring 10 more of my favourite social psychology studies, each with an insightful story to tell about how our minds work. This follows on from an article I wrote two years ago (10 brilliant social psychology studies).
Key insights from each study are below but click through to get the full story of each experiment.
Image credit: Ayres no graces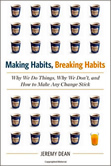 About the author
Dr Jeremy Dean is a psychologist and the author of PsyBlog and HealthiestBlog.com. His latest book is "Making Habits, Breaking Habits: How to Make Changes That Stick". You can follow PsyBlog by email, by RSS feed, on Twitter and Google+.
Published: 26 January 2010