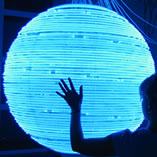 Discover the most accessible and well-written psychology blogs available on the web.
Update: here's a more recent list of 40 superb psychology blogs.
Best mental health blog
World of Psychology, run by the clinical psychologist Dr John Grohol, is a great blog for mental health generally. But the blog only forms part of the site, that also includes discussion forums, a guide to medications, psychological tests and more. Loads of useful resources on mental health books and research.
Best social psychology blog
The Situationist explores the importance of the situation in human behaviour and thought. It covers social psychology, social cognition, and related fields, but it is associated with Harvard Law School and therefore has a broad subject-area. It has both original writing and interesting excerpts from relevant pieces in the media.
Best 'big pharma watch' blog
Philip Dawdy is a journalist with bipolar disorder whose blog, Furious Seasons [NOW INACTIVE], rattles the cages of Big Pharma. Want to find out more about the atypical anti-psychotic Zyprexa, made by Eli Lilly? Worried about the marketing of drugs and whether they are really for the benefit of patients?
» Now read part 1, part 2, part 3 and part 5.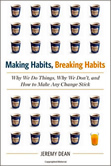 Making Habits, Breaking Habits
In his new book, Jeremy Dean--psychologist and author of PsyBlog--looks at how habits work, why they are so hard to change, and how to break bad old cycles and develop new healthy, creative, happy habits.
→ "Making Habits, Breaking Habits", is available now on Amazon.
Reviews
The Bookseller, "Editor's Pick," 10/12/12
"Sensible and very readable…By far the most useful of this month's New You offerings."
Kirkus Reviews, 1/1/13
"Making changes does take longer than we may expect—no 30-day, 30-pounds-lighter quick fix—but by following the guidelines laid out by Dean, readers have a decent chance at establishing fulfilling, new patterns."
Publishers Weekly, 12/10/12
"An accessible and informative guide for readers to take control of their lives."
→ You can dip into the first chapter, or check it out on Amazon.com.
Join PsyBlog's 69,466 readers now:
Share/save this article:
Published: 13 June 2007