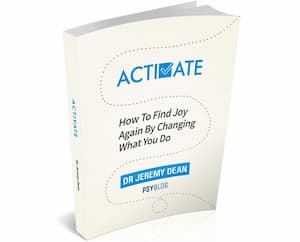 • Do you need a path back to happiness?
Escaping from low mood or depression is a joyous sensation.
It feels like emerging from a tunnel into warm sunlight.
Suddenly the world is a place you want to be and there are things you want to do in it.
Instead of apathy and avoidance, you feel drive and ambition.
Happiness, wonder, awe, fascination and sustained focus are once again possible.
Reaching this emotional state involves understanding one thing that countless psychological studies have revealed.
Changing what you do every day will change how you feel.
You can no longer wait until you feel better to do the things you used to enjoy.
Now is the time to make a change.
Find your path back to happiness
This book helps you focus on what really matters to your life.
Step-by-step instructions will take you through the process of identifying enjoyable and important activities.
Across 10 weeks, it will help you schedule new activities into your routine.
Backed by decades of psychological research, this is an effective therapy widely used by psychologists to treat depression.
Studies have shown that small changes to daily routines can help put the joy and meaning back into your life.
The therapy focuses only on your behaviours — there is no difficult psychological work to do.
This book will:
Introduce the latest depression therapy used by therapists and backed by science.
Help you find a way past inactivity and avoidance.
Give you a path back to enjoyment and meaning in life.
Teach you to act the opposite of how depression makes you feel.
Start changing what you do right now and feel the difference.

How to re-engage with the world
There is nothing 'wrong' with you if you experience depression.
It is a very common condition.
In fact, depression can be a rational reaction to troubling circumstances.
If it starts to rain in your life, it is quite natural to stay indoors for a period.
While withdrawing from the world can make you feel better at first, it is not a long-term solution.
This therapy is all about encouraging you to re-engage with the world and find your joy again.
Behavioural activation is backed by science
Mental health professionals often use Behavioural Activation Therapy to treat depression.
Many studies have found that it helps alleviate depression in cases of mild through moderate and even severe depression.
It is easier to grasp and quicker to implement than its close cousin, Cognitive Behavioural Therapy (CBT).
This type of therapy is all about action.
There is not much 'thinking about thinking'.
Instead, it is all about how to tweak your daily activities to improve how you feel.
By the end, you should have a list of relatively small everyday changes to your routines that will help you feel a little better about life.
It is particularly good for people who do not get on with cognitive therapy and find it difficult to analyse thoughts.
Follow the 10-week plan
There are 10 weekly stages in the book. Here is what you will learn in the first three weeks:
Week 1: how to monitor your behaviour and identify which activities are linked to depression.
Week 2: identify values that are important to you. Link values to activities, so you feel motivated to perform them. Guidance on choosing and structuring activities.
Week 3: analyse habitual activities that are maintaining your depression. Spot activities that you are avoiding. Select activities that are enjoyable and important. Begin introducing new activities into your routine.
Over the full 10-week course, you will get complete guidance on how to make small, manageable changes to your daily routines.
The changes will automatically influence your thoughts and emotions to help you feel more positive about life.
Along the way, you will also get advice on:
Flow states: learn about the types of activities linked to 'flow states'. Flow states occur when we act 'in the moment' without being conscious of time passing.
Getting support from friends: how to avoid the common problems in getting others to help you out of depression.
Rewards: how to structure weekly rewards to help you keep motivated.

How to deal with common problems
There are frequent troubleshooting sections that will help you deal with common issues.
At the end of the book there is an extended troubleshooting section to address common problems people face including:
Difficulties finding enjoyment in activities.
Motivational issues: people experiencing depression often do not feel like doing anything.
Busy schedule: finding ways to fit activities into your day.
Problems identifying activities that you find enjoyable and/or important.
Instant download in all formats
The ebook can be read on all of your devices: smartphone, tablet or computer.
It will be available for you to download immediately after purchase.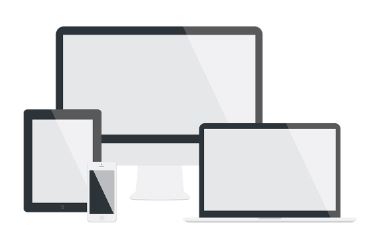 It is available in the following three formats:
PDF — for reading on desktops, laptops, mobile phones and other devices using free software from Adobe (available for both MACs and PCs).
Kindle — optimised for Amazon's various electronic reading devices. Instructions are included for sending the ebook to your Kindle.
ePub — suitable for reading on an iPad, iPhone, Android device, Nook, tablets and many other devices.
This should make it readable on all modern devices.
The ebook is similar in length to one-quarter of a full-length book (around 80 pages).
Money back guarantee
If there are any problems with downloading the ebook or you are not satisfied for any reason, then I will happily provide a full refund.
Simply email me through the contact page on PsyBlog and let me know the problem.
Written by a psychologist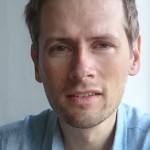 Dr Jeremy Dean is a British psychologist and author.
He has a PhD in psychology from University College London.
He is the owner and author of the popular website 'PsyBlog', which describes scientific research into how the mind works.
His last full-length book was "Making Habits, Breaking Habits: How To Make Changes That Stick" and his most recent ebooks are "The Anxiety Plan: 42 Strategies for Worry, Phobias, OCD and Panic" and "Spark: 17 Steps That Will Boost Your Motivation For Anything".