• Do you want to feel truly good?
• Accept Yourself will help you overcome barriers to self-acceptance and learn daily practices that promote emotional healing.
Imagine seeing a small child falling over in the street and cutting herself.
We naturally feel compassion, a sense of warmth and understanding.
Although empathising with the child is easy, it can be hard to feel compassion towards ourselves.
Instead of accepting the self, we:
beat ourselves up over mistakes,
chastise ourselves for not sleeping well,
fight with unwanted thoughts flitting through our minds,
wrestle with traumatic memories,
and get irritated by bodily aches and pains.
Self-acceptance makes you happy
A few years ago, a UK charity surveyed 5,000 people about ten habits that science has shown to make people happier.
The survey revealed that self-acceptance made people most happy — even compared to being positive, learning new things and being part of something bigger.
Despite its benefits, self-acceptance was the habit people were least likely to perform.

Overcome barriers to self-acceptance
We face many barriers to accepting ourselves, including:
Surrendering control – and no one likes to feel out of control.
Self-acceptance may feel like giving up – but it turns out that self-acceptance is not the opposite of change. It is possible to accept ourselves and to change.
Dealing with the inner critic more gently.
Learn how to practice self-acceptance
Accept Yourself explains how to overcome barriers to self-acceptance through daily practices that promote emotional healing.
Part 1 covers accepting various parts of our lives, including:
Accepting the body and personality.
Accepting failure.
Labelling self-critical thoughts.
Accepting insomnia.
Dealing with unwanted thoughts.
Accepting pain and disease.
Coming to terms with childhood trauma.
Accepting the emotions.
Part 2 explains two ways to cultivate self-acceptance.
How to use mindfulness to:
Identify harmful patterns of thinking.
Accept recurring thoughts.
How to use compassion training to:
Develop the feeling of compassion.
Direct compassion towards the self.
It also includes instructions on compassionate letter-writing and journaling.
End the war with yourself
Acceptance is about what happens when we get to the end of the solutions road.
It means saying to ourselves, "Yes, this is the way it is."
This revelation is the first step on a new journey.
Self-acceptance Easy to read guide
Like Dr Jeremy Dean's other books on anxiety, depression and motivation, Accept Yourself is easy to read and user-friendly.
It encourages self-acceptance through self-understanding.
Inspired by psychological research and established therapies, it gets straight to the point.
Accept Yourself is similar in length to one-quarter of a full-length book (around 80 print pages).

Instant download in all formats
The ebook can be read on all of your devices: smartphone, tablet or computer.
It will be available for you to download immediately after purchase.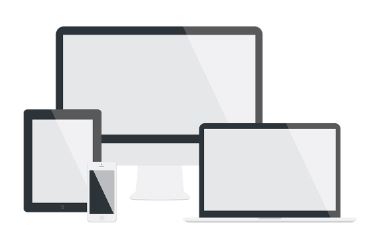 It is available in the following three formats:
PDF — for reading on desktops, laptops, mobile phones and other devices using free software from Adobe (available for both MACs and PCs).
Kindle — optimised for Amazon's various electronic reading devices. Instructions are included for sending the ebook to your Kindle.
ePub — suitable for reading on an iPad, iPhone, Android device, Nook, tablets and many other devices.
This should make it readable on all modern devices.
30-Day Money back guarantee
If there are any problems with downloading the ebook or you are not satisfied for any reason, then I will happily provide a full refund within 30 days of purchase.
Simply email me through the contact page on PsyBlog and let me know the problem.
Written by a psychologist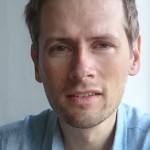 Dr Jeremy Dean is a British psychologist and author.
He has a PhD in psychology from University College London.
He is the owner and author of the popular website 'PsyBlog', which describes scientific research into how the mind works.
His last full-length book was "Making Habits, Breaking Habits: How To Make Changes That Stick" and his most recent ebooks are "Activate: How To Find Joy Again By Changing What You Do", "The Anxiety Plan: 42 Strategies for Worry, Phobias, OCD and Panic" and "Spark: 17 Steps That Will Boost Your Motivation For Anything".