Being passionate about a project or goal — no matter how big or small — makes us feel alive.
It is invigorating to think about the changes you could make in yourself or in the world.
This is the excitement that this book tries to spark — and keep alive.
The book's focus is on practical ways to help you turn vague directions and ideas into consuming passions.
No matter whether you only have an uncertain sense of your goal or are half-way towards it, this book can help.
Finding your change
Life can sometimes seem so static, mundane and repetitive, with one day blending into the next.
The potential for change can feel low.
We get used to the same old plodding rhythms.
No wonder that people's desires for the future are as exciting and varied as people themselves.
Here are a few I came across while researching this book:
Cruising around the world.
Getting married.
Performing selfless actions.
Learning to appreciate your family.
Milking a cow.
All of these goals require different techniques, skills and behaviours.
But none of these are possible without the drive to complete them — even milking a cow!
This book will help fan the flames of your inner desires and even rekindle a dying spark.
The aim is to give you the psychological tools to get up and take action; to accept an exciting new challenge and start working on it.

Step-by-step guide to firing up your motivation
This ebook is all about the practical steps you can take to work towards your goals.
All the tips, tricks and procedures are based on studies published in scientific journals.
But the focus is on the process of increasing your motivation, not on the studies themselves.
Each of the 17 steps begins with a short summary and has a clear learning point.
The book is divided into three parts:
Part 1: Find your spark
The steps include:
Identify your goals for change in the future and where you are at now.
Discover the different types of motivation, while establishing what it is that drives you personally forward.
Learn simple ways to avoid procrastination and get started.
Develop a suite of psychological tools to scaffold your journey towards change.
Part 2: Spark your emotions
The steps include:
Learn to use your emotions to help push you forwards.
Discover the most motivating attitude towards mistakes and mis-steps and towards the self.
Use negative emotions like anger and envy to successfully complete your project.
Part 3: Keep the spark alive
The steps include:
Explore your very personal motivation.
Notice how changes in your behaviour are reflected in changes to your identity.
Review your progress and feed that back in to any changes required.

Be your own motivational coach
This ebook uses some standard motivational techniques that a therapist or counsellor might use.
Each of the 17 steps is accompanied by a point to stop and think.
These are short pauses for you to reflect on your personal motivation.
They are designed to help you identify specific things like:
How and when to get started.
What should really be driving you forwards.
Which specific emotions can help — how and when.
What is stopping you and how to overcome those barriers.
Includes a 'cheat sheet'
One thing many people asked for in the past is a summary or 'cheat sheet'.
As a result, this ebook contains a summary of all the points made in the book.
After reading the first time, this reminds you of the main points and helps keep your motivational levels topped up.
Formats
The ebook is designed to be read on all of your devices: smartphone, tablet or computer.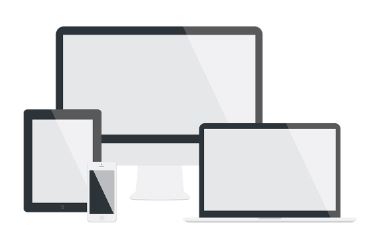 It is available in the following three formats:
PDF — can be read on desktops, laptops, mobile phones and other devices using free software from Adobe (available for both MACs and PCs).
Kindle — optimised for Amazon's various electronic reading devices. Instructions are included for sending the ebook to your Kindle.
ePub — suitable for reading on an iPad, iPhone, Android device, Nook, tablets and many other devices.
This should make it readable in most formats.
The ebook is similar in length to three book chapters.
Money back guarantee
If there are any problems with downloading the file or you are not satisfied for any reason, then I'll happily provide a full refund.
Simply email me through the contact page on PsyBlog and let me know the problem.
About the author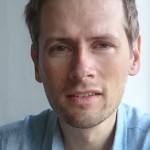 Dr Jeremy Dean is a British psychologist and author.
He has a PhD in psychology from University College London.
He is the owner and author of the popular website 'PsyBlog', which describes scientific research into how the mind works.
His last full-length book was "Making Habits, Breaking Habits: How To Make Changes That Stick".