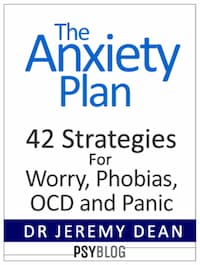 Severe anxiety is a trap that can destroy your quality of life.
It stops you from doing the things you want and enjoying everyday aspects of life.
This anxiety ebook is about regaining freedom from anxiety and learning to live with these emotions.
Years of research shows that the most powerful way to change the emotions is to change the way we think about them.
Within everyone is the capability to live well — but learning to do so is not always easy.
This is not a 'think-positive' style book: it is a realistic and rational book about dealing with anxiety.
It will help you transform your thinking and make lasting changes.
It is possible to discover the capability within yourself to live well.
Start now.
A practical, easy to read self-help guide
This anxiety ebook is all about doing and changing.
It encourages a focus on changing your thoughts, behaviours and responses to situations.
There are numerous short sections with many action points.
It contains no theory and very little technical psychological information.
However, it is based on the very latest anxiety research.
The points will be useful for anyone experiencing common anxiety problems.
The ebook is user-friendly and can be understood by anyone.
The aim is to help you to see your anxiety differently.

Covers all the main anxiety issues
This anxiety ebook covers the most common types of anxiety issues and how to deal with them.
These are:
Generalised anxiety and worry: for people who constantly worry about a wide range of issues, rather than something specific.
Social phobia: for people who feel that social anxiety is blocking them from getting the things they want: relationships, promotions or just human contact in general.
Specific phobias: for those with fears of things like the environment, snakes, spiders, enclosed spaces, blood, injections and so on.
Panic: for people experiencing intense fear, including a very strong physical reaction and the sensation of being about to die or losing complete mental control.
OCD: for people experiencing intrusive thoughts that are repulsive to them and possibly engaging in repetitive behaviours.
Each section contains specific strategies that are most useful for each type of anxiety issue.
These, along with the general guidance for anxiety issues, can all help.
This anxiety ebook can help you
This anxiety ebook describes scientifically-proven strategies for dealing with anxiety.
Most are derived from a type of long-established technique called 'cognitive-behavioural therapy' (CBT).
This has been used for many years to successfully help people improve their lives.
The book is divided into four parts:
Part 1: Changing thoughts
This section includes:
Changing damaging self-talk like catastrophising, black and white thinking and noticing the negative.
Guidance on how to accept thoughts that cannot be changed.
Exercises to help you monitor your thoughts.
Ways to escape from ingrained habits of thought.
Part 2: Changing behaviours
This section will help you:
Conduct simple behavioural experiments to explore and deal with your anxiety.
Learn to face fears that may have plagued you for years.
Understand how to take risks in everyday life.
Part 3: Strategies for specific anxiety issues
This section includes chapters on how to deal with specific types of anxiety:
Generalised anxiety and worry.
Social phobia.
Specific phobias (such as fear of spiders, blood or flying).
Panic.
Obsessive-compulsive disorder (OCD).
Each section has specific exercises tailored for that type of anxiety.
Part 4: Keep going
Coping with common problems that people face in trying to make progress with their anxiety.
The section includes:
Choosing targets for your plan.
Tracking your progress.
Solving common problems.

Practical exercises
Throughout the book there are 42 practical exercises designed to help you change your perspective on anxiety.
They are designed to help you identify specific things, like how to:
Identify the way thoughts interact with behaviours and emotions.
Deal with the tendency to avoid situations.
Address negative self-talk.
Learn to take small risks.
Incorporate mindfulness into everyday life.
Sort 'hypothetical' fears from fears about real events.
Maintain these changes over time.
Formats
The ebook is designed to be read on all of your devices: smartphone, tablet or computer.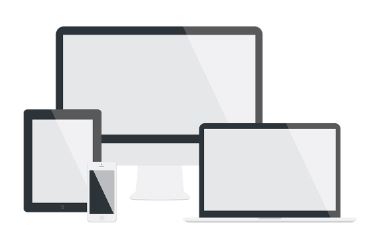 It is available in the following three formats:
PDF — can be read on desktops, laptops, mobile phones and other devices using free software from Adobe (available for both MACs and PCs).
Kindle — optimised for Amazon's various electronic reading devices. Instructions are included for sending the ebook to your Kindle.
ePub — suitable for reading on an iPad, iPhone, Android device, Nook, tablets and many other devices.
This should make it readable on all modern devices.
The ebook is similar in length to one-third of a full-length book (around 100 pages).
Money back guarantee
If there are any problems with downloading the ebook or you are not satisfied for any reason, then I'll happily provide a full refund.
Simply email me through the contact page on PsyBlog and let me know the problem.
About the author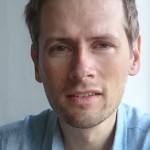 Dr Jeremy Dean is a British psychologist and author.
He has a PhD in psychology from University College London.
He is the owner and author of the popular website 'PsyBlog', which describes scientific research into how the mind works.
His last full-length book was "Making Habits, Breaking Habits: How To Make Changes That Stick" and his most recent ebook was "Spark: 17 Steps That Will Boost Your Motivation For Anything".