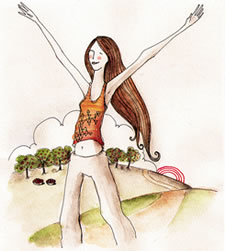 It seems only common sense that happiness should be good for our physical health, but psychological research has sent mixed signals in recent years. Some studies have found it is, while others have found no effect, and some even a negative effect.
In a new article published in the Journal of Happiness Studies, Professor Ruut Veenhoven of Erasmus University offers a possible solution to this question. In reviewing 30 studies, he finds that the neutral and negative findings for the effects of happiness on health are in studies on people who were ill at the time.
In comparison, studies on people who were in good health do find a strong positive effect for happiness on health. Professor Veenhoven suggests that happiness may not have a beneficial effect on the physical health of those who are ill, but it does help prevent people falling ill in the first place.
A particularly spectacular study on nuns found that those who were happiest in early life lived 10 years longer than those who were unhappy. Another study of 660 inhabitants of Ohio found that higher levels of happiness translated, on average, into 7.5 years more life.
How to be happy
What happiness is and where it comes from are very personal, but there are some general principles starting to emerge from the area of positive psychology. Here are a few previous articles on happiness from PsyBlog:
Here are the rest of my articles on the new science of happiness.
[Image credit: eef]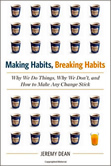 Making Habits, Breaking Habits
In his new book, Jeremy Dean--psychologist and author of PsyBlog--looks at how habits work, why they are so hard to change, and how to break bad old cycles and develop new healthy, creative, happy habits.
→ "Making Habits, Breaking Habits", is available now on Amazon.
Reviews
The Bookseller, "Editor's Pick," 10/12/12
"Sensible and very readable…By far the most useful of this month's New You offerings."
Kirkus Reviews, 1/1/13
"Making changes does take longer than we may expect—no 30-day, 30-pounds-lighter quick fix—but by following the guidelines laid out by Dean, readers have a decent chance at establishing fulfilling, new patterns."
Publishers Weekly, 12/10/12
"An accessible and informative guide for readers to take control of their lives."
→ You can dip into the first chapter, or check it out on Amazon.com.
Join PsyBlog's 69,466 readers now:
Share/save this article:
Published: 3 September 2008