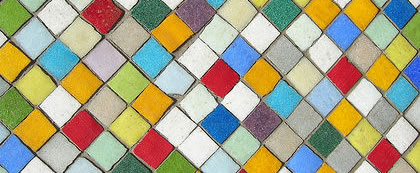 One of the problems with blogging is that content gets old really fast. This can mean that great old posts can get lost under the sheer weight of new ones. To rectify this, and as I'm currently writing about emotion here, I've searched some of the other blogs I read to see what they've had to say about it. In the process I've dug out some old, and not so old, posts which provide some interesting insights into different aspects of emotion research.
Developing intelligence has this piece on robotic behavior.
"...a team lead by David Bell from Queen's University is using emotions to guide robotic behavior. Their robot responds to new objects with a cascade of feelings; initial fearfulness gives way to caution and inquisitiveness."
The second that depression was linked to emotional sensitivity towards others:
"Depressed people are normally thought of as being somewhat disengaged from the rest of the world, but psychologists at Queen's University in Canada have found that mildly depressed students actually have a heightened ability to detect other people's emotions."
Mind Hacks points out a piece from the Guardian about why the search for happiness could be pointless, and why the unemotional are better gamblers.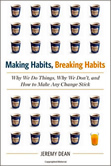 Making Habits, Breaking Habits
In his new book, Jeremy Dean--psychologist and author of PsyBlog--looks at how habits work, why they are so hard to change, and how to break bad old cycles and develop new healthy, creative, happy habits.
→ "Making Habits, Breaking Habits", is available now on Amazon.
Reviews
The Bookseller, "Editor's Pick," 10/12/12
"Sensible and very readable…By far the most useful of this month's New You offerings."
Kirkus Reviews, 1/1/13
"Making changes does take longer than we may expect—no 30-day, 30-pounds-lighter quick fix—but by following the guidelines laid out by Dean, readers have a decent chance at establishing fulfilling, new patterns."
Publishers Weekly, 12/10/12
"An accessible and informative guide for readers to take control of their lives."
→ You can dip into the first chapter, or check it out on Amazon.com.
Join PsyBlog's 69,466 readers now:
Share/save this article:
Published: 28 November 2006