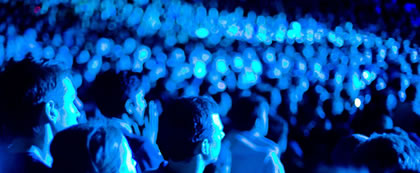 The BPS Research Digest recently drew my attention to a study published in Personality and Individual Differences, which has relevance for all types of psychological research. It asks a fundamental question: what types of people participate in research?
Many psychology undergraduates are forced to take part in experiments as a requirement of their courses. And, famously, the large majority of psychology studies are carried out on undergraduates. But there are still a whole other group of people who willingly give up their time. Why? Who would give their free time away for a study that appears to have minimal benefit for them? As a researcher, depending on what you're studying, this could have important implications for your research.
Pagana, Eatonb, Turkheimerc & Oltmanns (2006), come up with a potentially disturbing answer. Narcissists are over-represented amongst non-participators, as are those low on assertiveness. On the other hand, those high on obsessive-compulsive, histrionic, self-sacrificing and intrusive/needy measures are more likely to participate. I say disturbing because, to give one example, estimates of personality disorders are based on population samples which, this research suggests, have a significant bias.
More generally, though, it doesn't hurt researchers to be cynical about the motivations of participants. When asking why people choose, or refuse, to take part in psychological research, the answers are likely to surprise both investigators and participants themselves alike.
Pagana, Eatonb, Turkheimerc & Oltmanns (2006) Peer-reported personality problems of research nonparticipants: Are our samples biased? (Abstract)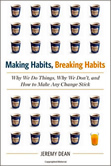 Making Habits, Breaking Habits
In his new book, Jeremy Dean--psychologist and author of PsyBlog--looks at how habits work, why they are so hard to change, and how to break bad old cycles and develop new healthy, creative, happy habits.
→ "Making Habits, Breaking Habits", is available now on Amazon.
Reviews
The Bookseller, "Editor's Pick," 10/12/12
"Sensible and very readable…By far the most useful of this month's New You offerings."
Kirkus Reviews, 1/1/13
"Making changes does take longer than we may expect—no 30-day, 30-pounds-lighter quick fix—but by following the guidelines laid out by Dean, readers have a decent chance at establishing fulfilling, new patterns."
Publishers Weekly, 12/10/12
"An accessible and informative guide for readers to take control of their lives."
→ You can dip into the first chapter, or check it out on Amazon.com.
Join PsyBlog's 69,466 readers now:
Share/save this article:
Published: 24 September 2006