Advertise on PsyBlog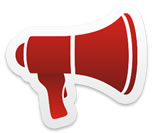 Since 2004 PsyBlog has been building a dedicated audience of psychology lovers. If you'd like to reach them, advertising on PsyBlog is for you.
Unique visitors: 750,000+
Page Views: 1,000,000+
Number of Posts/Pages: 800+
Subscribers: 70,000+ by RSS and email.
You can deal direct with me, Jeremy Dean, I own and run the site so there are no agency fees, no middle men and no lag time. Your banner ad or link can be live on the site within 24 hours, sending targeted visitors to your site.
Get rates
Contact me for the latest rates or to discuss what approach would be best for you.