To all PsyBlog readers: A very happy Christmas and a prosperous New Year!
It's been another fascinating year for the science of the mind.
Here on PsyBlog we've explored a wider range of topics than ever before.
We've dipped our toes into clinical psychology, neuroscience, child psychology and more.
But some articles have really stood out from the crowd.
So here, dear readers, are the 10 most popular articles from PsyBlog in 2013, as most clicked by you!
Once again, many thanks to everyone who has supported PsyBlog by reading, emailing, sharing and all the rest.
I hope you have a fantastic Christmas and may I wish all of you the very best in the New Year. Here's to more 'understanding the mind' in 2014!
Image credit: Leol30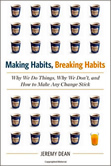 About the author
Dr Jeremy Dean is a psychologist and the author of PsyBlog. His latest book is "Making Habits, Breaking Habits: How to Make Changes That Stick". You can follow PsyBlog on Facebook, Twitter and Google+.
Published: 23 December 2013