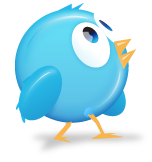 PsyBlog is now on Twitter, right here.
So many people have kindly been sharing articles from PsyBlog with others on Twitter that the tweet count for recent articles is now fairly hefty. Thanks very much to all the Twitterers who've been spreading the word!
PsyBlog's Twitter feed is another way to keep up to date with the latest articles published on the site. You can get much the same result by adding PsyBlog to your feedreader or by requesting email updates. More info on both of those options here.
(Please note that the Twitter feed will only be updated to flag new articles on PsyBlog.)
Related articles:
PsyBlog's new ebook, "Spark" is a step-by-step guide to using psychological techniques to achieve the goals you want.
Being passionate about a project or goal — no matter how big or small — makes us feel alive.
It is invigorating to think about the changes you could make in yourself or in the world...
Published: 28 September 2009